Multi-channel Australian landline numbers
Why "Fobos Telecom" multi-channel landline numbers are useful for you?
Don't miss even a single call
You will be able to process maximum amount of calls. Even if you miss a call you will be able call a client back.
Will not lose even a client
A client which didn't reach you will contact your competitors.
Raise the customer service quality
Use capabilities of Fobos Telecom Cloud Phone System: interactive voice menus, voicemail boxes, call recordings, call reports, etc.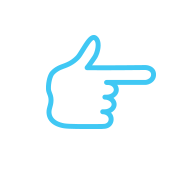 Multichannel number - is one of the tools from Fobos Telecom
helping in developing your business. Want to know more?
Contact us on 1300 367 210 and we will tell about them with a grat pleasure.
What is Fobos Telecom phone system ?
Hosted PBX
from Fobos Telecom - is a cloud service, which allows to telephonize your business very fast.
You can use any
SIP phone
, soft client on your computer or a mobile phone to make and receive calls.