Start using Virtual FAX
No equipment required
Go Green
Cloud VoIP services for residential, business and enterprise users in Australia. Integration with CRM for increasing sales and loyalty of clients.
Advantages
---
Virtual Fax
Receive faxes directly to any email or group of emails as PDF document.
Go Green
No more waste paper and document storage.
Less Equipment
You don't need fax machines.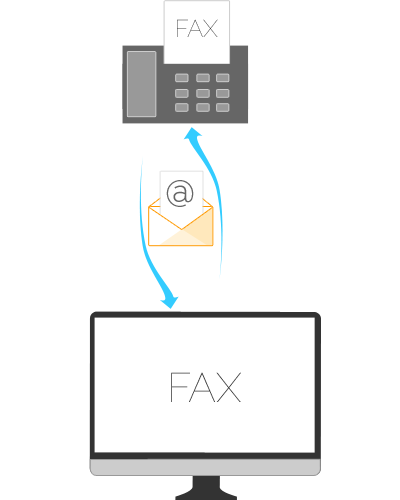 ---
Our Virtual Fax service allows your to keep your existing fax numbers, and maintain current send/receive capability, while eliminating unnecessary fax overhead.
Instead of using fax lines and old fax machines, fax to email delivers your incoming faxes to your email address or a group of addresses as PDF documents. The whole office can receive and send faxes. No more expenses of a dedicated fax line and the maintenance on the traditional fax machine.
No additional hardware or software is needed to start faxing using email. You can keep past faxes in a searchable database so they will be accessed is seconds from any computer. All you need to start using fax to pc service is a computer with Internet access and an email address.
Many businesses in Australia consider fax a secure method of transmitting documents, but it really isn't. If someone was snooping on the phone line, they could easily intercept all the faxed documents.
If you want to use fax to email service you do need a real fax number. You are free to keep your existing number as long as you wish to maintain service.